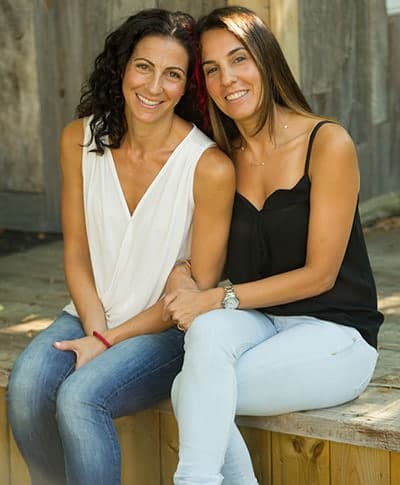 Our story is one that began 17 years ago, with very little other than a big idea that started in the minds eye of two bright (albeit sleep deprived) new moms. And so it was that in 2004, after spending countless hours together following the birth of our first children, there was a moment in conversation that passed fleetingly between us – A realization that there was no store in Toronto that offered a wide variety of personalized gifts for babies.  Ahaa! The seed was planted and it was enough to inspire us to create that baby store for ourselves! We have memories of carrying crying babies to critical bank meetings, of changing diapers in the hallways of newly met suppliers, and of countless stroller coffee walks together with our minds buzzing with business (or maybe it was from all that coffee!).
This is the story of You Name It Baby!  We are a specialized boutique that provides customers with an unbelievable array of unique personalized products for babies and kids, many of these products hand-made by other moms, who tirelessly paint our wood stools, create our canvas art, print our designs or cut our fabrics.  In fact, it often feels like a community of Moms supporting Moms, and we are most proud to share our journey of success with them.  For here we are now, sixteen years later (with another child apiece under tow), and we have grown to become a household name in Toronto, shipping to devoted customers throughout Canada and the USA!
In all of our years of business, our philosophy has not changed:  We strive to provide our customers with the most stylish personalized gifts accompanied by exceptional customer service.  At You Name It Baby! we are always growing by adding more and more one-of-a-kind products. We are very proud of the products that we represent and we have selected each one with much thought and with much love.
If you have any questions please feel free to contact us, we would love to hear from you!
Rebecca & Amy